Latest Teenager Trend - Multi-Person Sex ?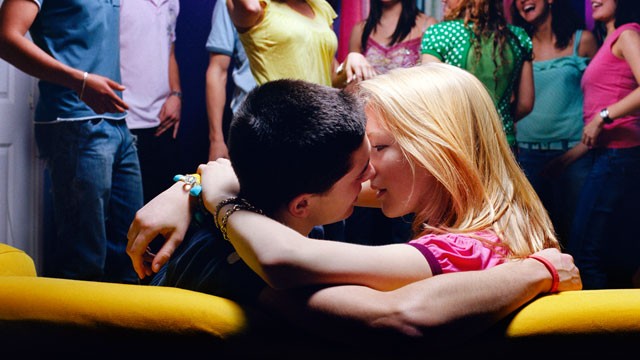 A recent Boston University Study has found 1 in 13 teenage girls have reported engaging a multi-person sex experience. Many respondents to the survey felt pressured into initiating a multi-person sex experience by the influence of boyfriends who have been watching pornography.
The average age of girls partaking in multi-person sex was just 15.6 years old, under the age of legal consent in all U.S. states (the most common being 16 years old). Disturbingly, nearly 50% of those who had multi-person sex reported their partners not using condoms. 
This raises serious concerns over the spread of sexually transmitted diseases and education efforts to encourage informed sexual health decision making among teenagers. There is clearly a major influence of pornography on teenagers. Out of those who engaged in multi-person sex, 50% did things their partners say in porn first.  
Porn seems to be influencing the sexual behavior of these teens. As we said in last weeks post entitled "Porn to Replace Sex Education? A Call for Mandatory Condom Use", sex positive behavior in porn is a must. A problem certainly exists since some youth think "Growing up, watching porn – that's sort of where you get your grasp of what's normal and what's not." Teenagers deserve quality sex education to encourage healthy and well informed decision making. 
ONE® Condoms urges everyone to make informed sexual health decisions to prevent the spread of harmful diseases. We donate a portion of all profits to AIDS/HIV education both domestically & abroad. Keep yourself protected with ONE® Condoms.